TORONTO, Sept. 26, 2017 (GLOBE NEWSWIRE) -- Kilo Goldmines Ltd. ("Kilo" or "KGL" or the "Company") (TSX-V:KGL) (FRANKFURT:02K) is pleased to provide the results of a BLEG (Bulk Leach Extractable Gold) stream sediment sampling program on five licences within the Ngayu greenstone belt in the north-eastern Democratic Republic of Congo ("DRC").
Figure 1. Licences in the Ngayu greenstone belt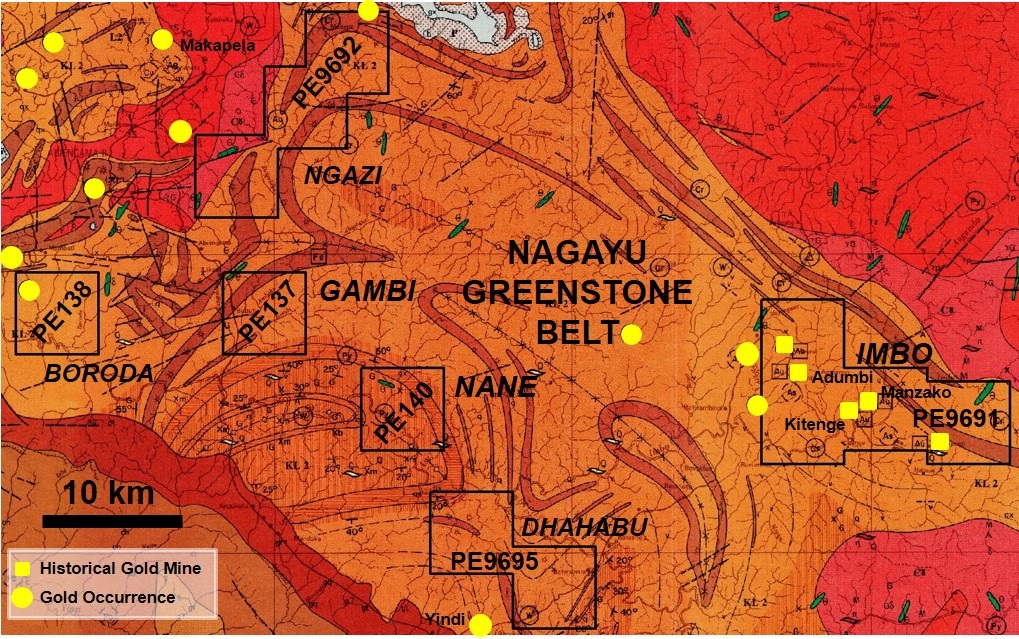 Figure 2. Comparison of Original Samples and Field Duplicate - Ngayu BLEG Program

Figure 3. BLEG Sampling Results for PE 9692 (Au ppb)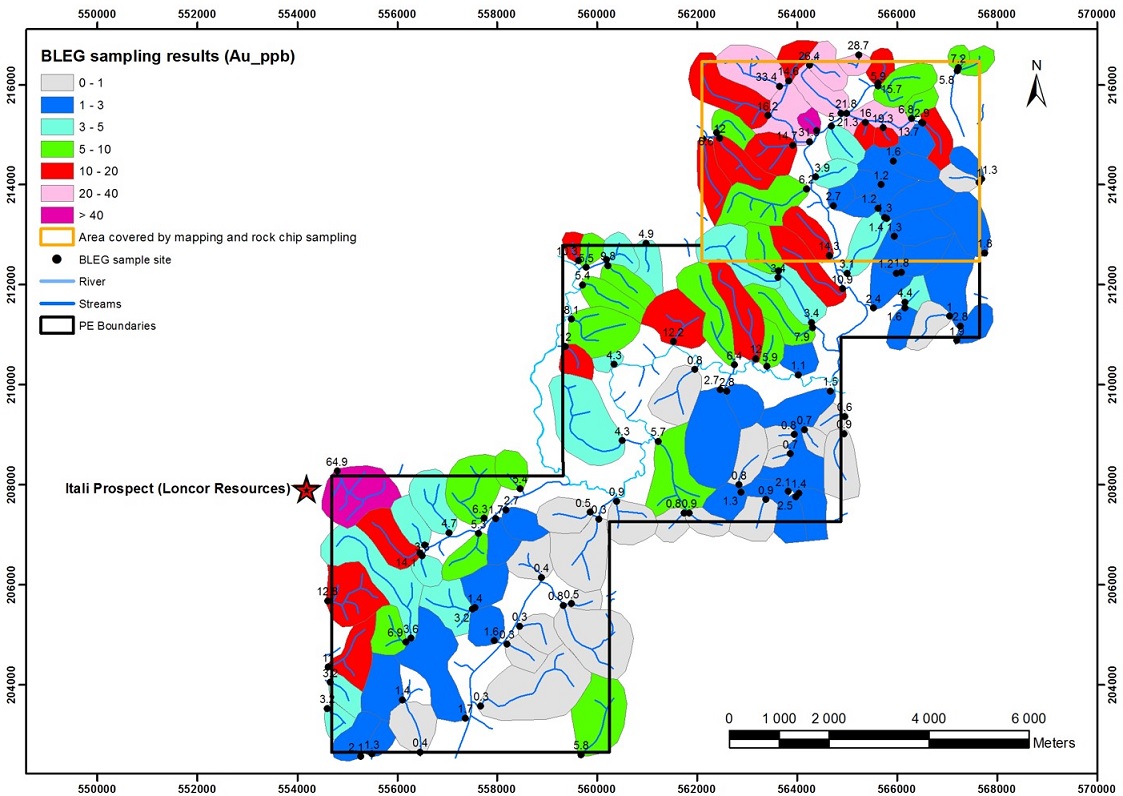 Figure 4. BLEG Sampling Results for PE 9695 (Au ppb)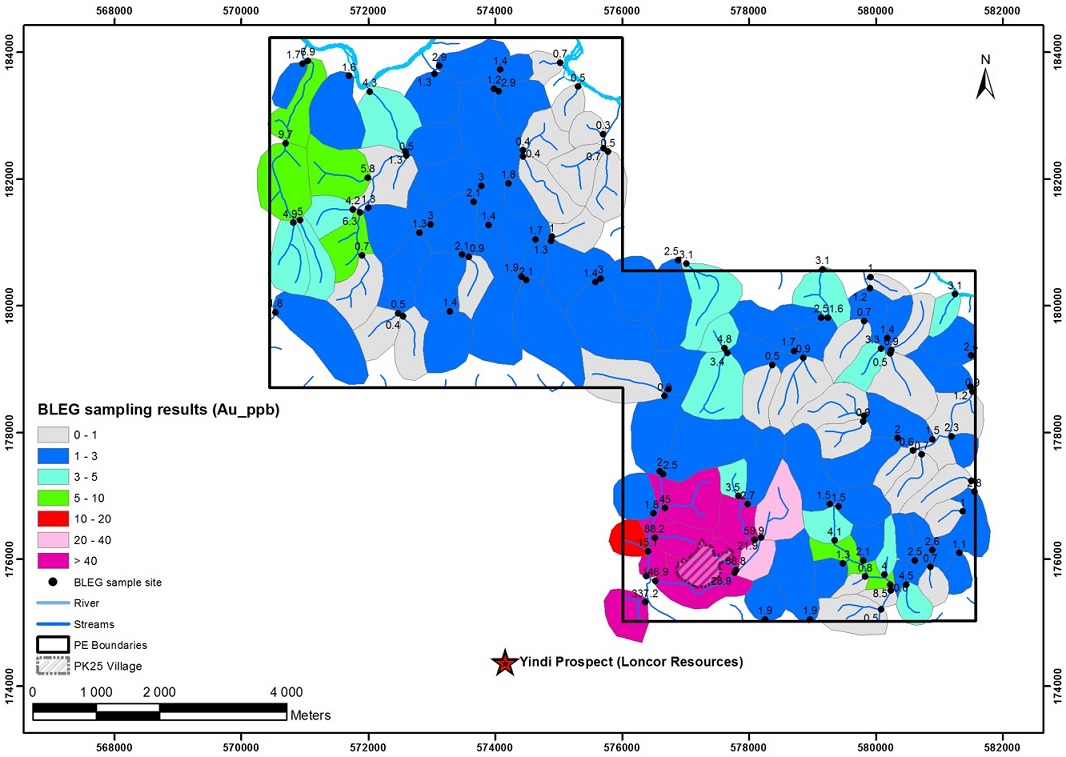 HIGHLIGHTS
Three well-defined BLEG anomalies have been located as follows:
In the northern part of PE9692, where anomalous values of 21 - 41 ppb Au (compared to background values of <3 ppb) indicate the potential for mineralization over a strike of about 2 km.  Follow-up mapping and rock chip sampling have shown the presence of mineralized BIF (Banded Iron Formation) forming an anticlinal fold closure, with values up to 5.70 g/t Au.
In the southwestern part of PE9692, a stream catchment with an anomalous value of 65 ppb Au indicates a potential extension of mineralization from the adjacent Loncor Itali prospect.
In the southern part of PE9695, a strong anomaly with values up to 372 ppb, indicates the possible presence of mineralization parallel to Loncor's Yindi prospect located 4 km to the southwest.
BLEG SAMPLING PROGRAM
The BLEG sampling program was carried out on five of the Company's exploration licences in the Ngayu greenstone belt (PE137, PE138, PE140, PE9692 and PE9695), the locations of which are shown in Figure 1.  Drainage catchments within these licences were defined using hydrography vector maps derived from 50 cm stereo satellite photos by Photosat, Canada. A total of 310 catchments were sampled over an area of 239 km2, resulting in an average catchment size of 0.77 km2.
At each sampling site, 3 kg of the finest-grained sediment (mud) was collected from the top of the steam bed.  A duplicate sample was taken at every fifth site for quality control purposes.  The samples were thoroughly dried at the Company's base camp at Adumbi, and 1.1 kg of each sample was sent to ALS Minerals in Ireland for analysis.  Gold was analysed by cyanide leach bottle roll on 1 kg of sample.  Arsenic, and a suite of 51 other elements, were determined by aqua regia digestion of 0.5 g of sample followed by ICP-MS and ICP-AES.
QUALITY CONTROL
Analytical quality was assessed by means of randomly-inserted standard reference materials and blanks.   All standards passed the Company's QC criteria and 15 of the 16 blank samples returned values <1 ppb Au; one blank assayed 2.3 ppb.  Sample representivity was assessed by comparing analyses of the original samples with 46 field duplicates; good correlations were obtained (see examples in Figure 2) indicating that the sampling technique produced reliable, representative samples with a low nugget effect.
ANALYTICAL RESULTS
PE9692.  As shown in Figure 3, anomalous gold values of 21 - 41 ppb Au were returned for catchments over an area of approximately 3 km x 2 km in the northern part of the licence, with background values of up to 3 ppb Au dominating in the southeast.  The northern anomaly coincides with an area of artisanal alluvial mining activity, and following the BLEG sampling, was further investigated by mapping and rock chip sampling.  As shown in Figure 4, the area is underlain by BIF interlayered with chlorite schist, carbonaceous schist and quartz-sericite schist, which is interpreted to form the closure of a northerly-plunging anticline and to represent a very favourable litho-structural setting for gold mineralization.  Sulphidised BIF was found in outcrop and float at a number of localities, and as shown in Figure 4, values of up to 5.70 g/t were returned from rock chip samples.  Auriferous quartz veins were also sampled in several localities, and are being exploited by artisanal miners in a bedrock working in the northwest of the mapped block.
An anomalous BLEG result of 65 ppb Au was returned for a catchment in the southwest of PE9692.  This area lies immediately to the east of Loncor Resources' Itali prospect, and probably indicates an extension of the Itali mineralization onto the Company's licence.
Arsenic values show a general correlation with gold in PE9695, although the arsenic anomalies are less well-defined, probably due to greater dispersion in both the primary mineralization and tropical weathering environment.  A similar relationship was also found in the other licence areas.
PE9695.  A strong BLEG anomaly is present in the south of PE9695, with values of 40 – 372 ppb Au occurring in catchments covering over an area of about 4 km2 (Figure 4).  The source of the anomalism appears to be located approximately 4 km to the northeast of Loncor's Yindi Prospect, and may represent a parallel (i.e. northwest-trending) mineralized zone.
PE137 and PE140.  All BLEG samples from PE137 returned background values of <2 ppb.  Although two isolated samples from PE140 returned elevated values of 5.5 ppb Au and 7.0 ppb Au, the mineralization potential of both these licences is considered to be low.
PE138.  This licence is located in flat-lying terrain immediately to the north of the Ngayu River with four streams flowing southwards through the property. However, three of these streams traverse an area of intense artisanal activity 1 – 2 km north of the licence boundary, and the anomalous values of 21 – 217 ppb Au therefore probably represent contamination from this area.  A stream in the east, which originates within PE138, returned low Au values. Although the geometry of the drainage system has not enabled the whole area to be assessed by the BLEG survey, further work will be difficult due to extensive alluvial cover from the Ngayu River flood plain, and the property is considered to be a low exploration priority.
FURTHER EXPLORATION
Additional work is warranted in the three areas of BLEG anomalism on PE9692 and PE9695 described above. A programme would entail soil sampling over the anomalous catchments, initially at a line spacing of 160 m, with infill at 80 m depending on results.  Soil anomalies would be further investigated by trenching and/or mechanical augering, with the objective of defining mineralized targets for drill testing.
Qualified Person
Howard Fall, B.Sc., PhD, MAusIMM, QP (Geo) is the 'Qualified Person' (as such term is defined under National Instrument 43-101) of Kilo and has reviewed the scientific and technical information contained in this release.
About Kilo
Kilo Goldmines Ltd. is a Canadian gold exploration company that is listed on the TSX Venture Exchange under the symbol 'KGL' and on the Frankfurt Exchange under the symbol '02K'.  The Company holds about 2,417 km² of prospective Archaean Kibalian greenstone in the Kilo-Moto area in the Democratic Republic of the Congo.
Incorporated within these licences is:
- the Somituri project (71.25% owned by KGL), comprising six contiguous licences (361km²) held by KGL-Somituri SARL
- the KGL Isiro SARL Joint Venture (JV) with Randgold Resources Ltd (2,056 km²), for gold and associated minerals only. The JV is managed by Randgold and financed by it to a pre-feasibility (PFS) for a 51% participation interest. Upon completion of the PFS, KGL can participate in funding or Randgold will increase its participation to 65% by completing a Feasibility Study. Areas which may be deemed of no interest to Randgold will be returned to KGL.
KGL has retained the rights to explore for and develop iron ore resources and other minerals associated with the licences held by KGL Isiro SARL.