Endeavour Mining Announces First Gold Pour at Houndé Mine in Burkina Faso
HIGHLIGHTS

First gold pour achieved ahead of schedule, marking the successful completion of construction of Houndé in less than 18 months and under-budget
Commercial production is expected to be declared in the coming weeks as the nameplate capacity of the crushing, milling and CIL circuits has already been reached and performance trial testing will soon commence
Mining activities are progressing well with nearly 3-months of feed already stockpiled and positive grade reconciliation against the resource model being achieved
Exploration drilling has discovered several high-grade satelite mineralizations, for which results are expected to be published in the coming weeks
Abidjan, October 19, 2017 - Endeavour Mining Corporation (TSX:EDV) (OTCQX:EDVMF) ("Endeavour") ("the Company") is pleased to announce that it has completed its first gold pour at its new Houndé Gold Mine in Burkina Faso on October 18, 2017, ahead of schedule and below budget. The first pour yielded approximately 980 ounces of gold.
Sébastien de Montessus, President & CEO, stated: "We are proud to have successfully completed this major milestone ahead of schedule and below budget, with an exceptional safety record of over 6.5 million hours without a lost time injury. The addition of Houndé will significantly improve Endeavour's portfolio quality as it is expected to double the group's cash flow generation once fully ramped-up.
As we approach commercial production, I would like to acknowledge the hard work of our in-house construction team for successfully delivering Houndé and for their focus on diligently pushing forward our high-quality project pipeline. Most of the team has already transitioned to the Ity CIL project in Ivory Coast where construction is well underway."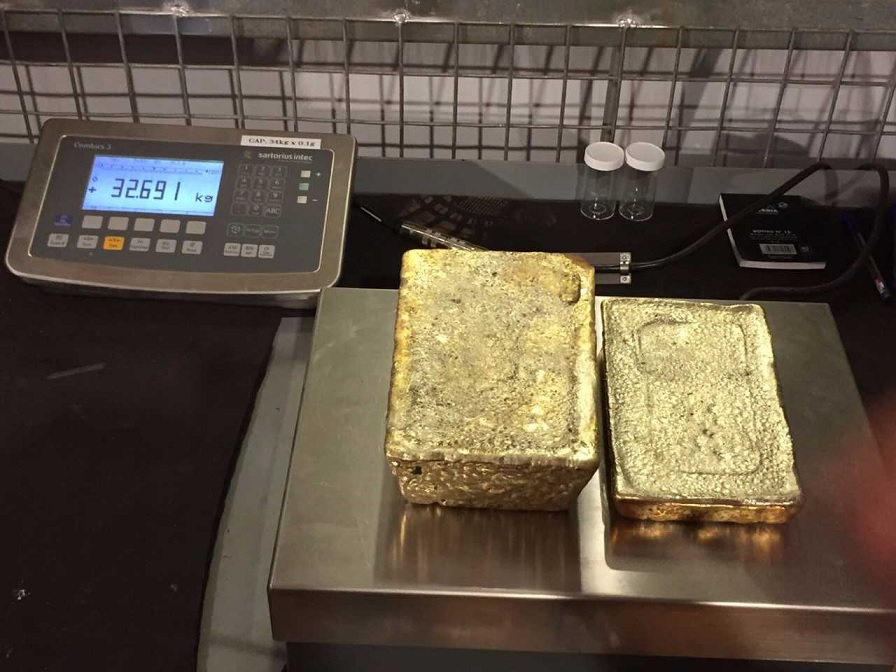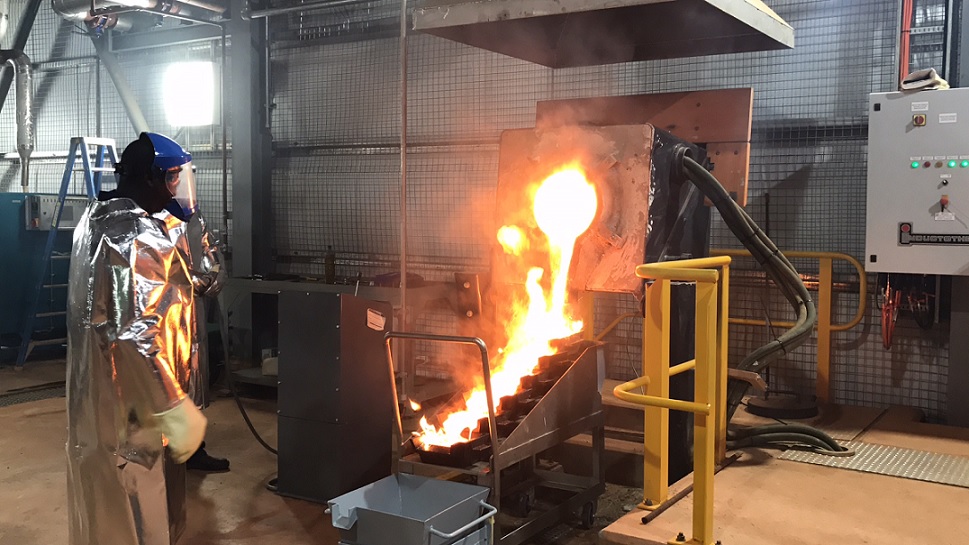 As previously announced, the first ore was introduced into the processing plant on September 25, 2017. Since that date, Endeavour has successfully processed approximately 65,000 tonnes of ore. Commercial production is expected to be declared in the coming weeks as the nameplate capacity through the crushing, milling and CIL circuits has already been reached and performance trial testing will soon commence.
Mining activities at the Main Vindaloo open pit are progressing well with nearly 3-months worth of feed already stockpiled and positive grade reconciliation against the resource model being achieved. The current stockpile totals 620,000 tonnes at 2.9 g/t containing 57koz, inclusive of 130,000 tonnes at over 5.0 g/t. Resettlement compensation for communities living near the high-grade Bouere and Dohoun satellite deposits has commenced, with mining activities scheduled to commence in late 2018.
Exploration drilling, which resumed in early 2017 following a two year period of inactivity, has confirmed the occurrence of high-grade mineralization at the nearby Kari Pump and other targets, with the initial results expected to be published in the coming weeks.
ABOUT THE HOUNDÉ PROJECT
Once in production, Endeavour's 90%-owned Houndé Project will become the Company's flagship low-cost mine, ranking amongst West Africa's top tier cash generating mines, with an average annual production of 190,000 ounces at an All-In Sustaining Cost ("AISC") of US$709/oz over an initial 10-year mine life based on reserves. In its first four years, the average annual production is expected to be 235,000 ounces at an AISC of US$610/oz.[1]
The project is an open pit mine with a 3.0Mtpa gravity circuit / Carbon-In-Leach plant. Construction began in April 2016 with an initial capital cost estimated at $328 million, inclusive of $46 million for the owner-mining fleet.
QUALIFIED PERSONS
Jeremy Langford BEng(Mech)hons, Endeavour's Chief Operating Officer - A Fellow of the Australasian Institute of Mining and Metallurgy - FAusIMM, is a Qualified Person under NI 43-101, and has reviewed and approved the technical information in this news release.
ABOUT ENDEAVOUR MINING
Endeavour Mining is a TSX-listed intermediate gold producer, focused on developing a portfolio of high quality mines in the prolific West-African region, where it has established a solid operational and construction track record.
Endeavour is ideally positioned as the major pure West-African multi-operation gold mining company, operating 5 mines across Côte d'Ivoire (Agbaou and Ity), Burkina Faso (Karma), Mali (Tabakoto), and Ghana (Nzema). In 2017, it expects to produce between 500koz and 530koz at an AISC of US$855 to US$900/oz, following the full-year deconsolidation of the discontinued Nzema mine. Endeavour is currently building its Houndé project in Burkina Faso, which is expected to commence commercial production in Q4-2017 and to become its flagship low-cost mine with an average annual production of 190koz at an AISC of US$709/oz over an initial 10-year mine life, based on reserves. The development of the Houndé and Ity CIL projects are expected to lift Endeavour's group production to +900kozpa and decrease its average AISC to circa $800/oz by 2019, while exploration aims to extend all mine lives to +10 years.