Endeavour Mining Reports Wet Commissioning Underway at Houndé Project
Abidjan, September 25, 2017 - Endeavour Mining Corporation (TSX:EDV) (OTCQX:EDVMF) ("Endeavour") ("the Company") is pleased to announce that excellent progress continues to be made at its Houndé Gold Project in Burkina Faso, as wet commissioning has commenced and the first ore has been introduced to the process plant milling circuit in preparation for production. Construction is progressing ahead of schedule, with over 97% of the total project complete and on-budget, with the first gold pour expected ahead of schedule in the first half of the fourth quarter.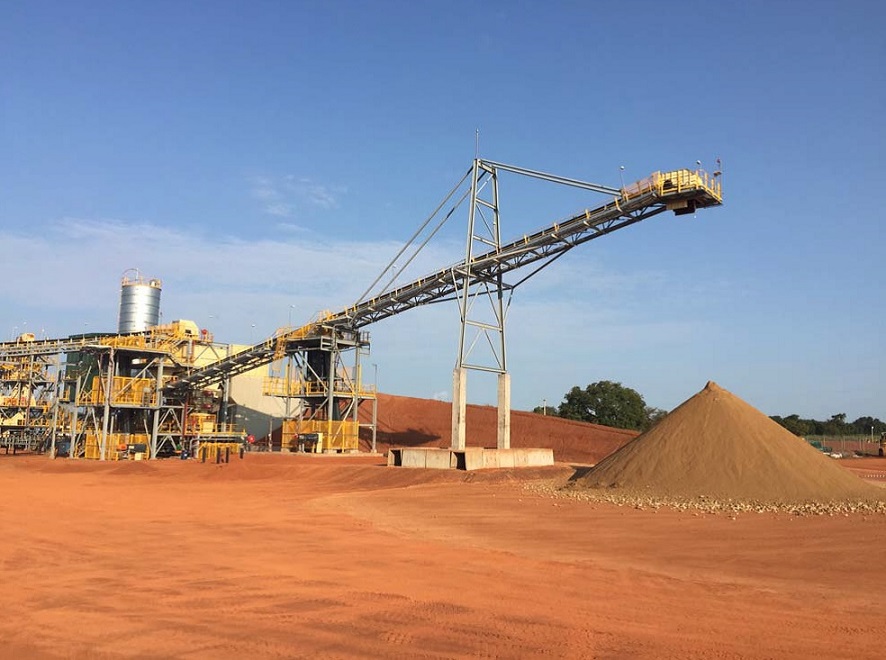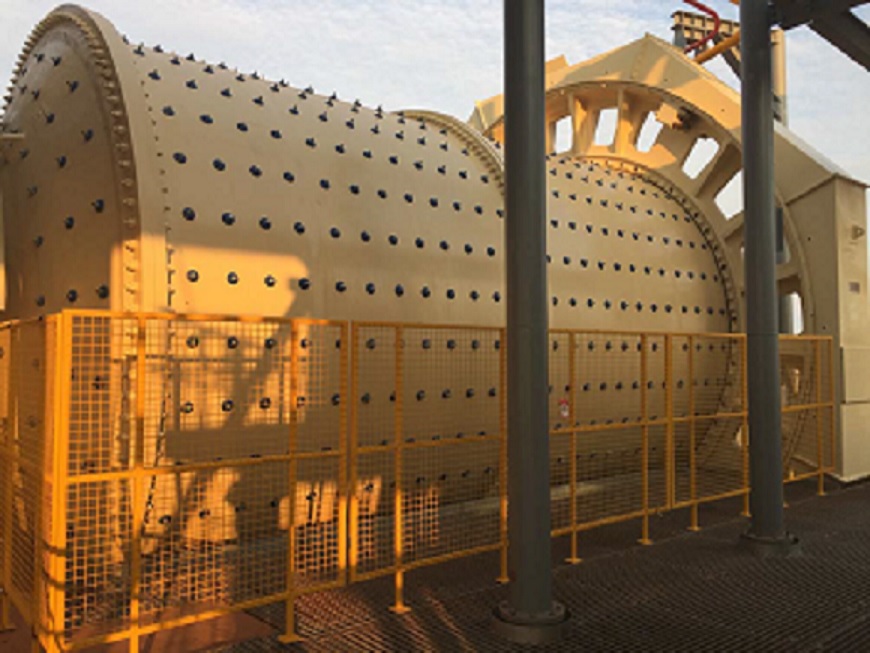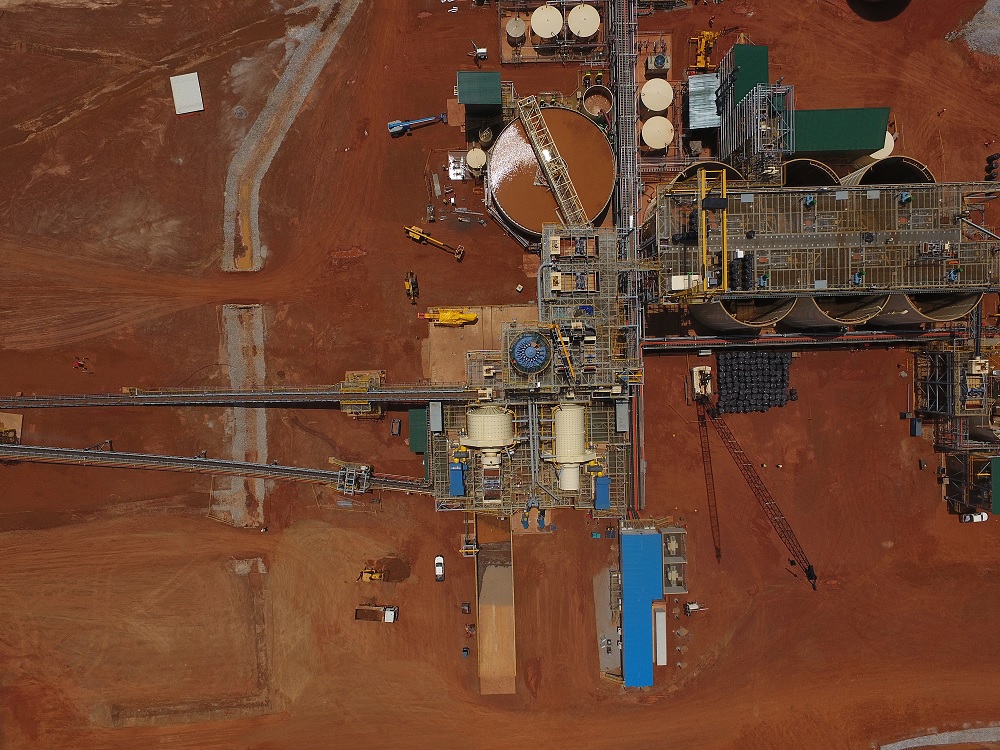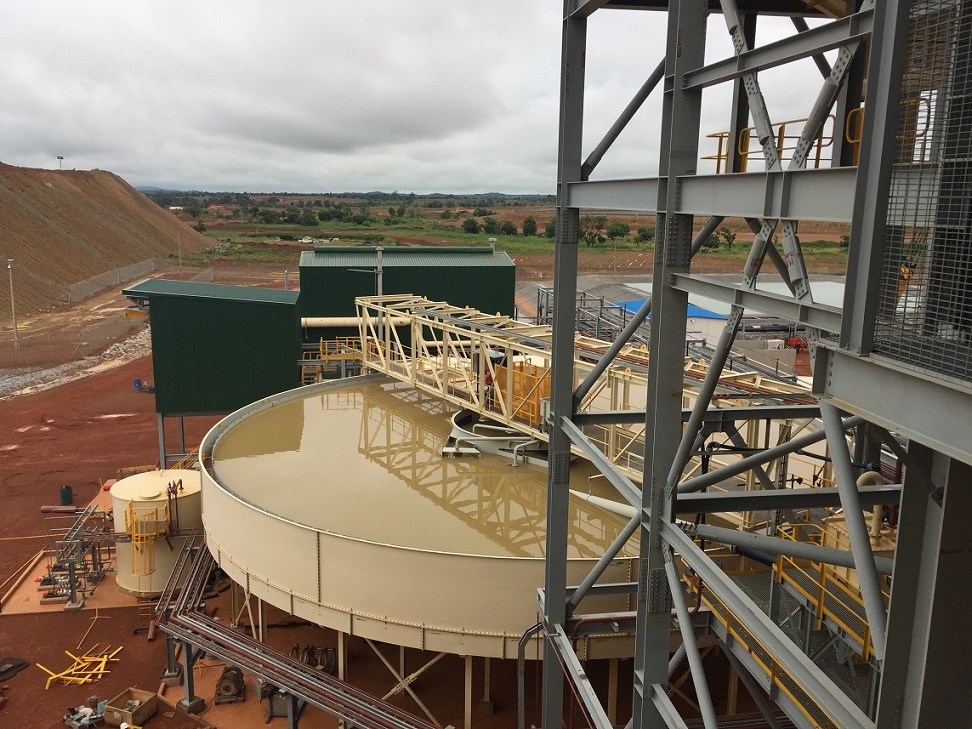 Jeremy Langford, COO, stated: "We are very proud of the progress made in the recent months in spite of the challenges presented by exceptionally heavy rainfall this past wet-season. Construction remains on budget and ahead of schedule as we rapidly approach the first gold pour without a lost time injury. Moreover, we believe that we have significantly de-risked its start-up with three months' worth of ore feed already stockpiled on the ROM and the transition of the experienced Agbaou processing team to Houndé.
This confidence has allowed us to continue to aggressively advance Endeavour's high quality project pipeline with a portion of the Hounde construction team already transitioning to the Ity CIL project and the launch of the Kalana updated feasibility study."
Key milestones achieved to date include:
6.3 million man-hours have been worked without a lost time injury.
The dry plant has been fully commissioned and wet plant commissioning has commenced with first ore introduced to the system via the SAG and Ball Milling circuit.
Open pit mining activities at the Main Vindaloo open pit commenced in late December 2016 with over 8Mt moved to-date. A total of 515kt at 2.8 g/t containing 46koz has already been mined and stockpiled on the ROM pad, representing nearly 3-months of feed. Mining to-date suggests positive grade reconciliation against the resource model.
The general manager of Endeavour's Agbaou mine and the majority of its processing team, which successfully ramped-up the mill in 2014, have been transferred to Houndé to de-risk its start-up as the plants are of similar design.
The construction of the fuel farm, the 90kv overhead power line and the 26MW backup power station have been completed, with power having being drawn down from the national grid.
The construction of the grade control and sample preparation laboratories has been completed and is operational.
The construction of the 300-person permanent accommodation village and resettlement has been completed.
The construction of the water harvest dam decant tower is complete, with water already being pumped to the water storage dam. Current dam volume is approximately 2,000,000m3, with the water harvesting still feeding the water storage dam.
The airstrip is 50% complete and expected to be operational in November.
The TSF Cell 1 construction is complete and operational and TSF Cell 2 construction and ROM pad extension are underway (Cell 2 was not scheduled until year 2 of operations, however was brought forward).
Following a two year period of no exploration drilling, activities resumed in 2017 with a $5 million program to focus on delineating high-grade targets. During H1-2017 a total of 6,400 meters diamond drilling, 2,700 meters of reverse circulation drilling and 48,300 meters of air-core drilling were conducted, resulting in positive initial results on high-grade targets such as Kari Pump and Sia/Sianikoui.
Activities in H2-2017 will concentrate on the most promising exploration targets identified during the initial campaign with results expected to be published in Q4-2017.
ABOUT THE HOUNDÉ PROJECT
Once in production, Endeavour's 90%-owned Houndé Project will become the Company's flagship low-cost mine, ranking amongst West Africa's top tier cash generating mines, with an average annual production of 190,000 ounces at an All-In Sustaining Cost ("AISC") of US$709/oz over an initial 10-year mine life based on reserves. In its first four years, the average annual production is expected to be 235,000 ounces at an AISC of US$610/oz.[1]
The project is an open pit mine with a 3.0Mtpa gravity circuit / Carbon-In-Leach plant. The initial capital cost is estimated at $328 million, inclusive of $46 million for the owner-mining fleet. Construction began in April 2016 and is progressing on-budget and ahead of schedule with the first gold pour expected during the first half of the fourth quarter of 2017.
QUALIFIED PERSONS
Jeremy Langford, Endeavour's Chief Operating Officer - Fellow of the Australasian Institute of Mining and Metallurgy - FAusIMM, is a Qualified Person under NI 43-101, and has reviewed and approved the technical information in this news release.
ABOUT ENDEAVOUR MINING
Endeavour Mining is a TSX-listed intermediate gold producer, focused on developing a portfolio of high quality mines in the prolific West-African region, where it has established a solid operational and construction track record.
Endeavour is ideally positioned as the major pure West-African multi-operation gold mining company, operating 5 mines across Côte d'Ivoire (Agbaou and Ity), Burkina Faso (Karma), Mali (Tabakoto), and Ghana (Nzema). In 2017, it expects to produce between 500koz and 530koz at an AISC of US$855 to US$900/oz, following the full-year deconsolidation of the discontinued Nzema mine. Endeavour is currently building its Houndé project in Burkina Faso, which is expected to commence production in Q4-2017 and to become its flagship low-cost mine with an average annual production of 190koz at an AISC of US$709/oz over an initial 10-year mine life, based on reserves. The development of the Houndé and Ity CIL projects are expected to lift Endeavour's group production to +900kozpa and decrease its average AISC to circa $800/oz by 2019, while exploration aims to extend all mine lives to +10 years.